Covid Now @ The Storey, Lancaster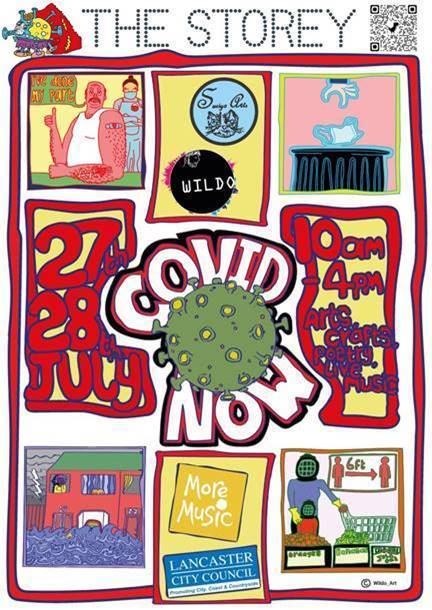 Our aim is to open up conversations of how Covid life is now.
Tell us your stories. How are you living now? What has changed?
The last two years plus have been very tough on us all.
We want to share your stories by making art with you.
This event is for all but particularly families and children.
By using Print work and Poetry, recorded voices, whether you choose to rap or talk or make. Workshops are all day.
*Bring your own picnic to enjoy in the Storey Gardens, or utilise the Printroom café bar in The Storey who serve food until 3pm and drinks until 5pm.*
DATES
Wednesday 27 July 2022 - Thursday 28 July 2022
LOCATION
The Storey, LANCASTER
27 MEETING HOUSE LANE, LANCASTER, LANCASHIRE LA1 1TH